Guide to Adelaide
South Australia's capital is quickly building a name for itself as a key destination for those visiting Australia. Move aside Melbourne and Sydney, Adelaide is here.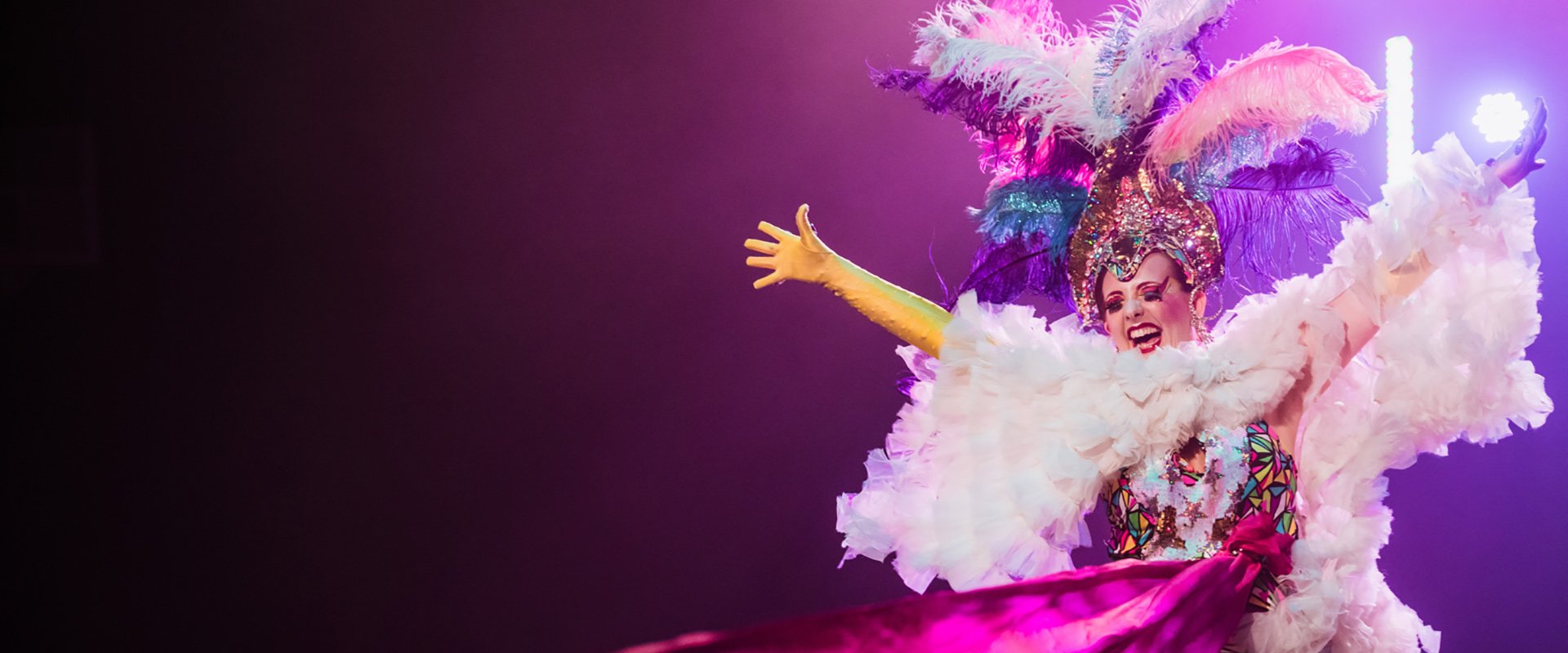 Credit: South Australia Tourism
Bursting at the seams with culture, experiences and breathtaking views there is something for everyone in Adelaide. With less than a third of the population of Melbourne, Adelaide offers all the fun and life of Australia's larger cities with none of the crowds.
Surrounded by unparalleled beaches, a vast and world-renowned wine region, and stunning country escapes, Adelaide has it all. Once considered a sleepy small town, Adelaide has rebranded. Craft beer bars, world-class arts, and the best festival calendar of any Australian city there isn't a day in Adelaide with nothing to do!
Sand and surf

Adelaide has some of the country's most beautiful, and easily accessible beaches. Simply jump on a tram in the CBD and you'll be dropped off at white sands and never-ending turquoise waters.

Glenelg Beach is one of the most popular city beaches in Adelaide. The wide sandy beach is always buzzing with buskers, beachside cafes and family cricket games. Grab an ice-cream and take a stroll down the jetty where you can watch a beautiful sunset across the horizon.

Henley Beach

Any seafood lover is guaranteed to enjoy a trip to Henley Beach. Grab yourself lunch at one of the high-end seafood restaurants, or book in for dinner to watch the sky turn golden above the deep blue sea. The seemingly endless beachfront has plenty of space for you to lay a towel and soak in some good old Australian sun rays.

Brighton Beach

Just a ten-minute drive further from Adelaide you'll stumble across Brighton Beach. Grab a hearty pub meal with impressive ocean views or set up on the Brighton Jetty for an afternoon of fishing.

Wineries and local produce

South Australia is the country's largest wine producing region. With over a hundred wineries to explore, you're sure to find the drink of your dreams. There are four main wine regions in the state, Barossa Valley, McLaren Vale, Adelaide Hills and Clare Valley, each known for their delectable wines and high-quality boutique produce. Pop to the home of Australia's most expensive wine, Penfolds. Or, visit the remarkable d'Arenberg cube.

There are plenty of day tours heading to wineries, and ample tastings for you to try! Adelaide is perfectly situated just a short drive from each of the regions, making them perfect for longer getaways or day trips! Be sure to visit the smaller family-run wineries as well as those known around the world to truly get a taste of the regions and enjoy the old fashioned hospitality the locals pride themselves on. With views of rolling hills and blooming vines, a trip to Adelaide's wine regions is truly a beautiful day out.

To market

Adelaide locals love a market, and who can blame them? With such a great array of boutique products, small batch delicacies, fresh produce, and talented craft makers, Adelaide's markets are a step above the rest!

The Adelaide Central Market is the foodie heart of the city. The market prides itself on sustainability and success and hosts approximately 250 stallholders selling everything from jams and chutneys to mussels and traditional paella. Now the largest fresh produce market in Australia, it is the perfect place to sample multicultural cuisine and support local businesses.

Gilles at the Grounds

Gilles at the Grounds is the market for the up and comers, the home crafters and the vintage lovers. Heralded as Adelaide's original fashion and design marketplace, wander the halls of the Old Brick Dairy in the Adelaide Showgrounds exploring rows upon rows of stalls. Head here to purchase from local fashion and interior designers, sift through antiques and vintage clothing, and score eclectic jewelry.

Brighton Sunday Market

Head on down to the local high school oval every Sunday for an old-school Car Boot Sale. Locals park on the oval and sell goods out of and from around their cars. You never know what you'll find, clothing, books, homewares! No matter what it is you're looking for you're sure to find something you like!

Turn back time

Take a step back in time and learn about Adelaide's fascinating history and cultural heritage. There are plenty of galleries and museums for you to visit too!

Tandanya; National Aboriginal Cultural Institute 

Tandanya comes from the local word for 'place of the Red Kangaroo.' It is the oldest Aboriginal-owned and managed multi-arts centre in Australia. It is a vibrant place for all people to experience traditional and contemporary expressions of culture by Aboriginal and Torres Strait Islander people.

South Australia Museum

Located in the heart of the city, the South Australian Museum makes history engaging and fun! With five floors of cultural and natural heritage to explore the museum is sure to delight all who visit.

The oldest German settlement in Australia is just twenty minutes from Adelaide. Find old cobbled lanes, artisan pubs and vine covered pubs serving traditional German food. Here you will also find the famous Beerenbeg farm. Pop in to pick some strawberries, or get your hands on some of their delicious jams, sauces, and chutneys.

Historic buildings

Take yourself on a walk through the Adelaide CBD and explore its historic buildings. Adelaide is known for its architectural beauty, and this is truly on display at Parliament and Government House's. Learn about the city's political history and join a free tour for the opportunity to see inside!

Art Gallery of South Australia

The Art Gallery of South Australia has one of Australia's finest art collections. Established in 1881 the collection includes paintings, sculptures, metalwork, textiles, photographs, ceramics, jewelry, and furniture. The gallery includes almost 45,000 works from around the world spanning over 2000 years. In 1939 the gallery became the first museum in Australia to acquire work by an Aboriginal artist. Today the collection includes an array of traditional and contemporary Indigenous art in a range of mediums.

City of Churches

Locally, Adelaide is referred to as the 'City of Churches' but it's not for the reason you might think! Though Adelaide does have a lot of churches, and some truly beautiful ones, their presence isn't what garnered the nickname. Following European settlement, Adelaide was founded on a vision of religious tolerance and became a prime example of religious freedom. People from around the world with many religious beliefs moved to the city and thus it was given its nickname. Adelaide still has incredible religious diversity including Australia's oldest mosque and the impressive St Patrick's Church.

Central Adelaide Mosque

The Central Adelaide Mosque is the oldest surviving mosque in Australia, and the first to have been built in an Australian city. The mosque was built to service the growing Muslim population in Adelaide during the mid-1800s. The mosque fell into disrepair in the early 1900s as Adelaide's Muslim population aged and shrunk, but an influx of Muslim immigrants following WWII saw it brought back to life. The mosque is still used today by the Islamic community in Adelaide where service is held daily.

Located in the heart of Adelaide city, St Francis Xavier's Cathedral is an architectural beauty. It is the oldest cathedral in Australia and is the heart of the city's Catholic community. The church was built in 1858, however, a dispute about its design at the time meant it was not officially completed until 1996! It served the mostly poor Irish immigrants in Adelaide at the time of construction and continues to hold services daily for Adelaide's Catholic and Christian communities.

Sport and adventure

Australia is a sporting nation, and Adelaide embraces it with open arms! There are many sporting events for you to attend throughout the year, as well as plenty of adventure activities too!

Head to an Australian Football game

Aussie Rules Football is one of Australia's most popular sports. A funny mix of rugby and Gaelic football played on a cricket field, the sport is adored by Australians. Adelaide is home to two teams in the national men's competition (AFL), the Adelaide Crows and the Port Adelaide Power. They are known for their rivalry and their games are always intense. The Adelaide Crows also have a team in the national women's competition (AFLW). The men's competition runs in the cool weather from the end of March to the end of September each year, with games being played at Adelaide Oval. The women play through the summer between the start of February and the end of March at a suburban oval called Norwood Oval as Adelaide Oval is not available. The atmosphere at these games is electric, and unlike any sport you'll have ever seen before!

Cricket at Adelaide Oval

During the summer months, Adelaide Oval is South Australia's home of cricket. From November to March the oval is a constant rotation of cricket games. Whether you're into international tests, one day internationals, domestic tests, or Twenty 20 matches Adelaide Oval can guarantee you your cricket fix.

TreeClimb

Adelaide's first inner-city aerial adventure is sure to get you excited! With over 70 obstacles and 7 courses to complete TreeClimb has a climb suited to everyone. Situated in the Adelaide City Park Lands there's no need to leave the city for an adrenaline pumping outdoor adventure. You'll get to learn about the environment you're in on their educational walk, and hear about their work to protect the parklands.

Bounce Inc.

Fun for every age, Bounce Inc will have you feeling like a kid again! The indoor trampoline park is sure to keep everyone happy and entertained. With customers from age three to corporate groups bounce is great fun for everyone. Perfect your flip into the Big Bag or learn how to run The Wall. Inspired by the Ninja Warrior competition? Give their freestyle course a go! Bounce is a workout disguised as an hour of unbelievable fun for the whole family.

Flora and fauna

Adelaide's fresh air and unique climate makes it the perfect place for animals and plant life to thrive. Head to the Adelaide Botanic Gardens and walk amongst 51 hectares of phenomenal gardens. With 11 sub-divided gardens, you can roam the world in a single afternoon! Learn about native Australian plants and discover wonders from across the sea.

Next to the gardens, you will find Adelaide Zoo. The conservation charity homes a fascinating collection of native Australian animals as well as friends from abroad. Meet Wang Wang and Fu Ni, Australasia's only breeding Giant Pandas! The zoo also offers many exciting animal experiences for the whole family to enjoy.

Festival City

Adelaide has built itself a reputation as the festival city of Australia. With an extravagant and engaging calendar of festivals each year, it's easy to see why people come from across the globe to enjoy the acts on display. Adelaide's festival calendar covers a variety of genres and each sees the city displaying a new side.

Adelaide Fringe

Possible the city's most famous festival, the Adelaide Fringe is the largest open access festival in the southern hemisphere. Each year hundreds of acts flock to the small city to showcase their work. It's so large that the festival has started a 'host an artist' program where locals can offer their spare beds for performers struggling to find accommodation for the month! The Fringe is truly unlike any other festival you'll see in Adelaide. With so many acts and visitors trying to see them, there are shows crammed into every possible space. From theatres to bars, alleyways to empty rooftops, you can't turn a corner without finding yourself to be a newly arrived audience member!

OzAsia

OzAsia is a celebration of Asian art and culture in Australia. Acts travel from across Asia to perform, with many shows having their world premieres at the festival. The two-week celebration showcases the best theatre, performance art, literature, film, food, and cultural events from across Asia. The addition of the Jaipur Literature Festival has been described as the 'greatest literary show on earth'. Locals and visitors alike look forward to the yearly Moon Lantern Parade, Australia's largest lantern parade. Foodies will adore the influx of pop-up and food truck Asian delights scattered through the city.

Feast Festival

Adelaide's queer arts and culture festival, Feast is a celebration of LGBTIQ diversity and pride. The third biggest queer festival in the country, Feast began ten years ago as a safe space for the LGBTIQ community to showcase their art and express themselves. From cabarets and drag shows to comedy and seminars, Feast is truly a celebration of diversity and self love.

WOMADelaide 

WOMADelaide is a celebration of the World of Music Arts and Dance. Held in the Adelaide Botanic Gardens each year the four day festival aims to excite, inform, and create conversation on the worth and potential of a multicultural society. Featuring world class music acts and panels on climate, equality, and Australian politics, WOMADelaide is the perfect balance of pumping music festival and global understanding.
Adelaide is a beautiful city with so much on offer you'll want to extend your stay to do it all! No matter what you decide your visit will be filled with exciting experiences you'll remember forever.